We know you are busy and on the go! Our app allows you to take your schedule anywhere for simple to use client and pet information! You can check your schedules, notes, and upload photos your clients!
Daily Schedule
Check upcoming appointments in a convenient calendar.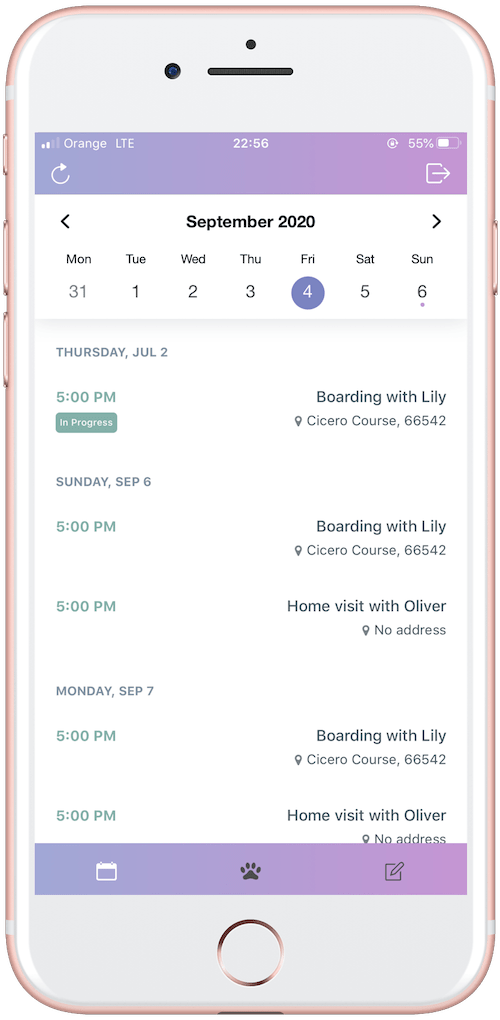 Pets List
View your pets' information, change the description or add notes.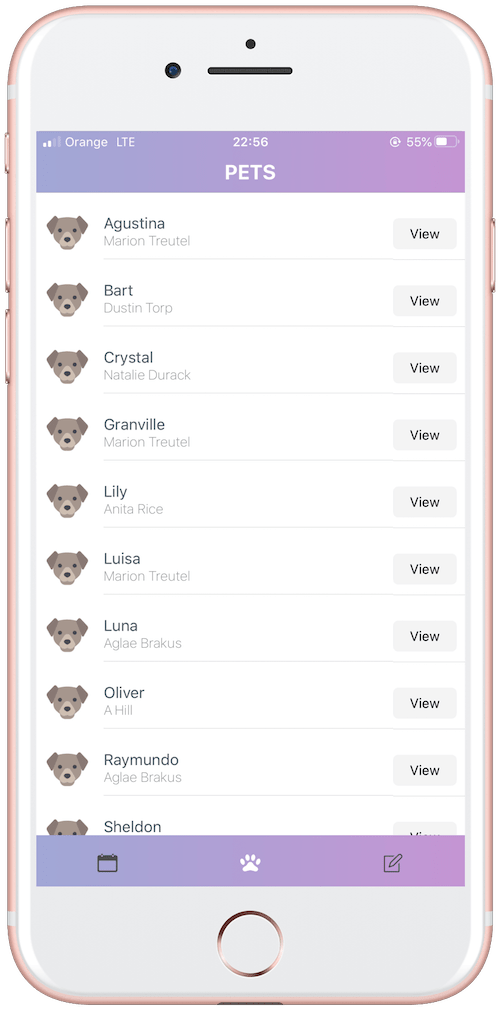 Notes
Add the most important notes (for yourself or for your company owner).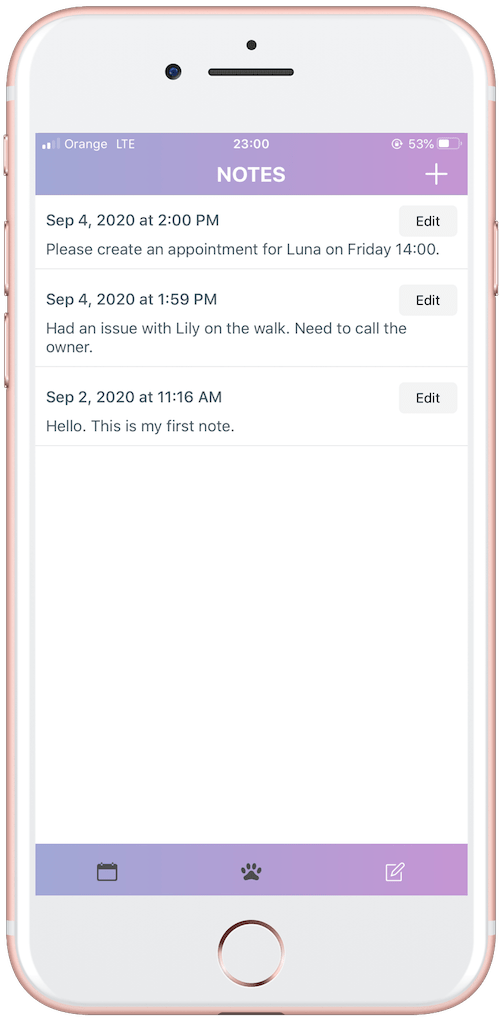 Check-In
GPS tracking starts right after you begin an appointment.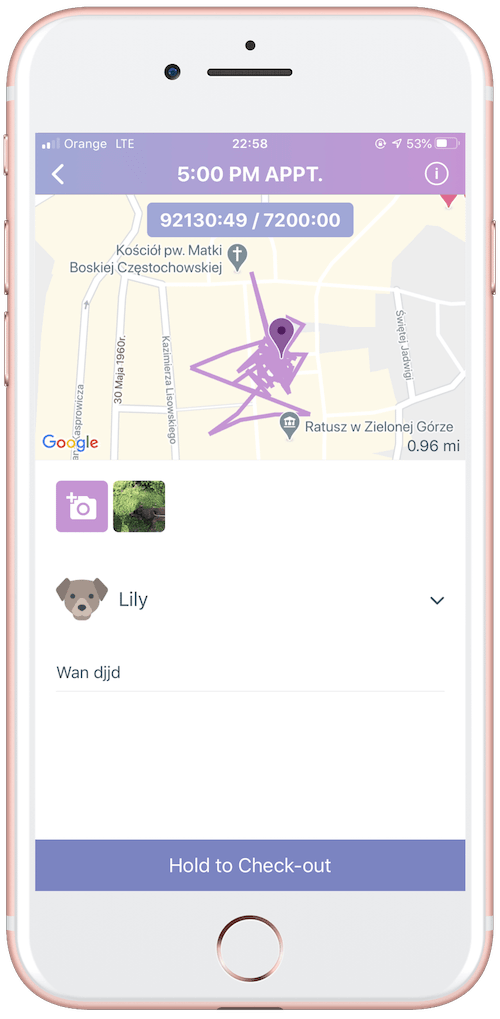 Take Pictures
Share the most significant moments of the events with pet owners.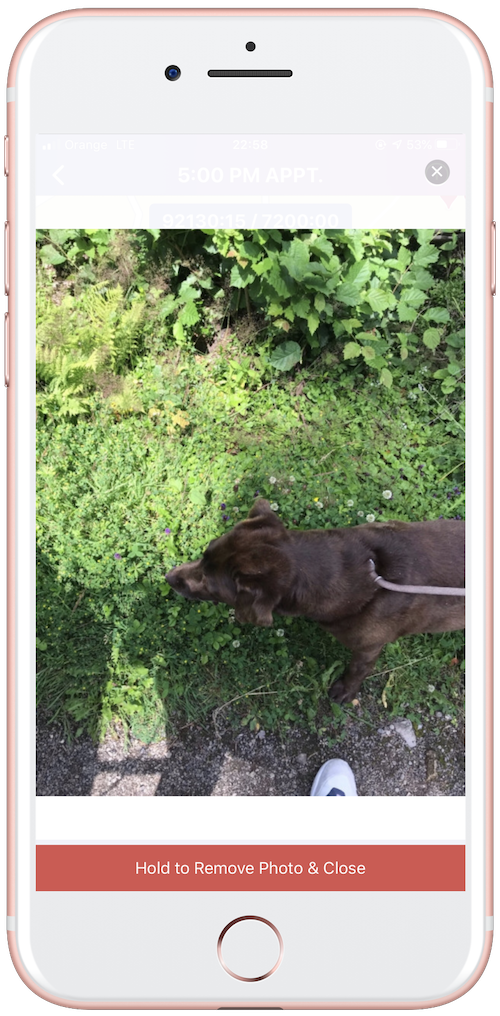 Check-Out
Tick what you've done with the pet and leave notes for the pet parent.