Are you a pet grooming business owner who loves working with animals but finds yourself drowning in paperwork? Between managing client information, scheduling appointments, invoicing, and sending reminders, it can be challenging to find time to do what you really love - grooming pets. But don't worry, there is a solution that can save you time and help you focus on what you do best.
Introducing Doxford - a comprehensive pet grooming software that can help you streamline your business operations, manage your schedule, and improve your bottom line. Doxford is perfect for dog groomers, cat groomers, and even pet spa salons, regardless of the size of your business.
We know the number of problems you may face on a daily basis!
We feel your pain..
You must be dazed over managing clients and pets with your business growing so fast. All those contracts, papers, agreements, Google docs (are we done yet?) give you no time to enjoy your real passion.
You have to spend a whole good evening every week to invoice your clients, check which ones have already paid (don't forget to remind your clients about overdue payments!).
Bet you've had a no show just the other day once again! You're always the one to organise clients and appointments. Another extra hour every day to chat with the customers.
It's so hard and time-consuming scheduling everything manually! You're constantly on the phone, checking whether you're available (while grooming, of course), trying to avoid collisions on the go. Wow. Mind-blowing.
Does any of the above ring a bell? Being a groomer can be really tough sometimes.
All of those management tasks put a crimp into savouring the good side of it.
Doxford
sets you free

of all
those challenges!

Let's take a closer look at some of the features that Doxford offers:
Manage all your data in one safe place
With Doxford, you can keep all your client and pet information in one secure place. You no longer have to spend hours searching through piles of paperwork or digital files to find a particular contract or agreement. You can easily access everything you need from one central dashboard. And if your clients need to update their information, they can do it themselves, saving you even more time. Compare it to the hours you used to waste before!
Invoicing clients is as easy as one click
One of the most time-consuming tasks for pet groomers is invoicing clients. With Doxford, you can invoice clients with just one click. Your clients will receive the invoice via email, and they can manage their payments in their account. You no longer have to worry about overdue payments, and you can keep track of your finances from your dashboard.
Never send manual reminders again
Doxford's automated system sends SMS and email notifications to your clients to remind them of their upcoming appointments. You no longer have to spend time manually sending reminders or calling clients who forget about their appointments. And if a client needs to cancel their booking, they can do it themselves, freeing up more of your time.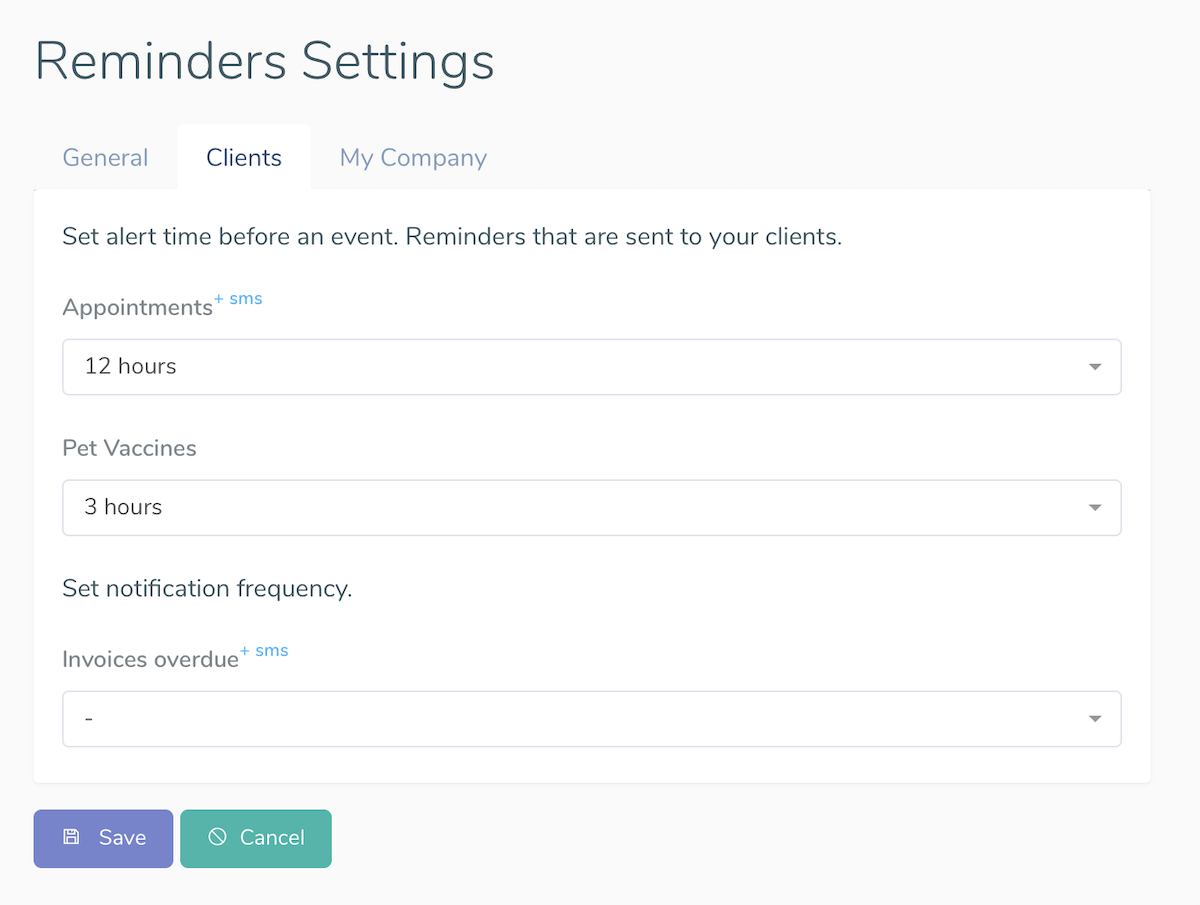 Manage your time with ease
Doxford's smart booking system makes it easy for clients to book appointments online. Clients can book your services directly from your website, and you'll receive notifications of new bookings. You can also view your calendar on your dashboard, which integrates with Google and other software calendars. You can filter appointments by month, week, day, or staff member, depending on your needs. And if you need to reschedule or cancel an appointment, you can do it with just a few clicks.
At Doxford, we understand that investing in software for your pet grooming business is a big decision. That's why we offer lifetime updates and support to all of our customers. We want to ensure that you have access to the latest features and improvements to help your business grow and succeed.
Unmatched support for your business
Our team is dedicated to providing top-notch customer service and technical support. We know that you have a business to run and can't afford to waste time dealing with technical issues. That's why we offer 24/7 support through email and live chat. Our knowledgeable support staff will help you troubleshoot any problems you may encounter, ensuring that your software is always up and running smoothly.
Continuous updates for optimal performance
In addition to support, we also provide lifetime updates to our software. As technology evolves and new features become available, we want to make sure that our customers have access to the latest and greatest tools to help them succeed. Our updates are always free, and we strive to release them regularly to ensure that our software is always up-to-date with the latest industry standards.
Whether you're a new customer just starting out or a long-time user, our commitment to lifetime updates and support means that you can rely on Doxford to be there for you every step of the way. We believe that a successful business partnership is built on trust and transparency, and we aim to provide both to our valued customers.
Flexible and accessible: our pet grooming software on multiple platforms
At Doxford, we understand that every business operates differently and has unique preferences. That's why our software is designed to work on multiple platforms, ensuring compatibility with your preferred devices and operating systems. Whether you use a Windows PC, Mac, or prefer to work on a mobile device, our software has you covered. At Doxford, we believe in providing maximum flexibility and convenience to our customers, and our multiple-platform software is just one of the ways we deliver on that promise.
In conclusion, if you're a pet grooming business owner who wants to save time and focus on what you do best - grooming pets - then Doxford is the perfect software for you. With its user-friendly interface, comprehensive features, and lifetime updates and support, you'll wonder how you ever managed without it. Whether you're a solo groomer or a large pet spa salon, Doxford can help you streamline your business operations, manage your schedule, and improve your bottom line. So why wait? Try Doxford today and get back to doing what you love - grooming pets.
Coty Cortez K9Elite Dog Training
Watch out!
This is easily the most quickly developing software I have seen for the pet profession industry. It literally gets updated daily with new features. I personally have worked with the developer and he takes every idea I have into consideration when it comes to implementation. He cares about his clients and their needs which is my favorite thing about Doxford. I can't tell you how many thousands of dollars I have spent on companies with difficult software that was to lazy to make it better. This is a must for new and experienced pet professionals alike.